1998 BEECHJET 400A – RK-197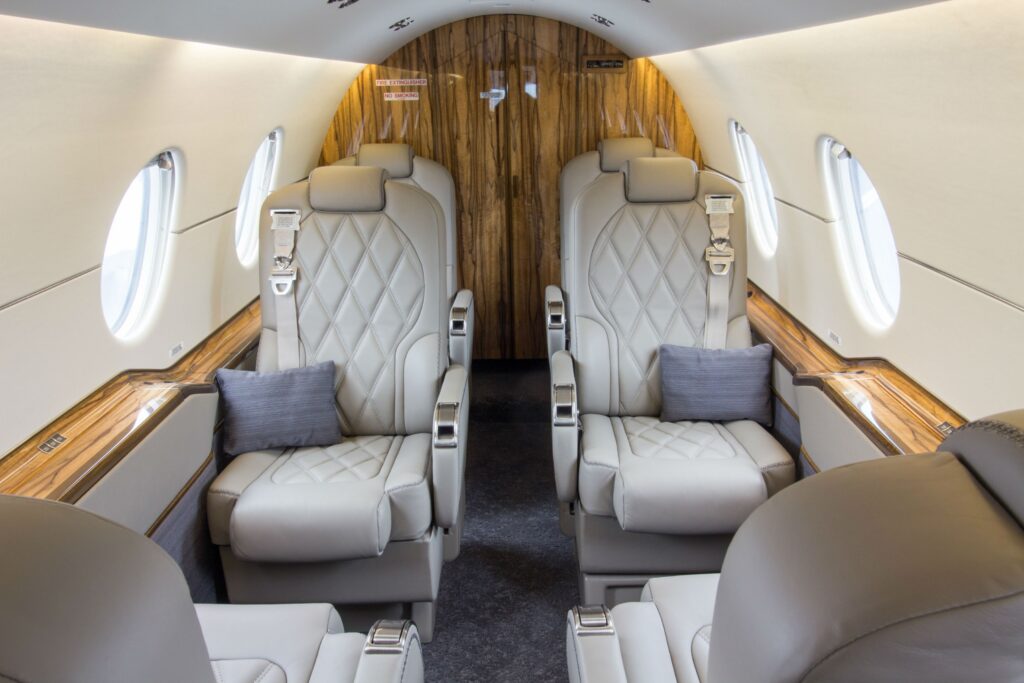 Price:
$1,200,000
Details:
This BeechJet 400A is ready to move and has everything a new owner would want completed:
ADS-B
Freshly Overhauled Engines by Dallas Airmotive
Updated Inspections
Beautifully Designed New Interior
Replaced Windows
The aircraft has low TSO engines and up-to-date maintenance inspections. The interior has been completely refurbished with a custom design, new materials, metal accent plating, lighting, and more. The wood has also been replaced with new veneer and hardwood and features a durable, high-gloss finish. The exterior has been freshly repainted with a custom design.
Disclosure:
The information contained in this document has been provided by C&L Aerospace, LLC and is accurate
to the best of their knowledge. C&L Aerospace, LLC is not liable for any errors which may be contained
in this document. Parties interested in the products shown in this document are responsible for verifying
the accuracy of all subject matter.
Sales CONTACT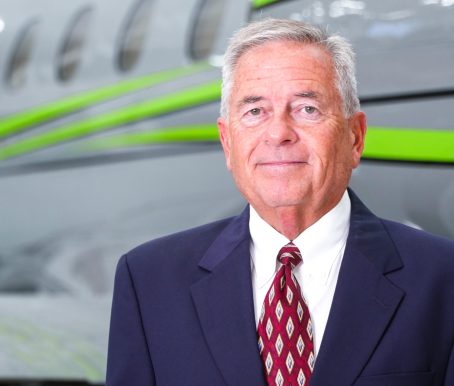 Paul Woodard
Corporate Aircraft Sales
Summary
| | |
| --- | --- |
| Serial Number: | RK-197 |
| Build Date: | 1998 |
| Total Time: | 4,427.8 |
| Total Cycles: | 4,022 |
| Seats: | 8 |
| Avionics: | Collins |
| Registration: | N940VA |
| Registration Country: | USA |
Engine
| #1 Position | serial/value |
| --- | --- |
| JT15D-5 Engine | PCE–JA-0162 |
| TSO | 63.9 |
| Total Cycles | 3,543 |
| #2 Position | Serial/value |
| --- | --- |
| JT15D-5 Engine | PCE-JA-0161 |
| TSO | 63.9 |
| Total Cycles | 3,534 |
Landing Gear
| L/H Main | CSO | Cycles Remaining |
| --- | --- | --- |
| Shock Strut | 4,022 | 978 |
| Side Strut | 4,022 | 978 |
| r/h maine | cso | cycles remaining |
| --- | --- | --- |
| Shock Strut | 4,022 | 978 |
| Side Strut | 4,022 | 978 |
| nose | cso | cycles remaining |
| --- | --- | --- |
| Shock Strut | 4,022 | 978 |
| Drag Brace | 4,022 | 978 |
Inspections
| Hourly | last performed | cycles remaining |
| --- | --- | --- |
| Complete A (200 HR) | 4,363.9 | 136.1 |
| Complete B (400 HR) | 4,190.5 | 162.7 |
| Complete C (1200 HR) | 4,190.5 | 962.7 |
| Complete D (2400 HR) | 5K Initial not due yet | 572.2 |
Configuration
| Item | value |
| --- | --- |
| Number and Location of Galley | 1 FWD |
| Number and Location of Lavatory | 1 AFT |
| Number of Crew Seats | 2 Cockpit |
| Aircraft Painting Scheme | Matterhorn White, Platinum/Phantom Gray Stripes |
| FAR 135 Compliant | — |
| TCAS | Yes |
| TAWS | Yes |
| ADS-B Compliant | Yes |
Operating Weight
| Item | Value |
| --- | --- |
| Maximum Take-Off Weight | 16,100 lbs |
| Maximum Landing Weight | 15,700 lbs |
| Maximum Zero Fuel Weight | 13,000 lbs |
| Operating Empty Weight | 10,585 lbs |
| Fuel Capacity | 4,912 lbs |
Avionics
| nomenclature | manufacturer | model | qty |
| --- | --- | --- | --- |
| Autopilot w/Yaw Damper | Collins | APS 850 | 1 |
| VHF Comm. | Collins | VHF-422A | 2 |
| VOR/ILS | Collins | VIR-432 | 2 |
| DME | Collins | DME-422 | 2 |
| TCAS Computer | Collins | TTR-920 | 1 |
| ADF | Collins | ADF-462 | 1 |
| FMS W/4000A GPS | Collins | FMS-5000 | 2 |
| 3-Tube EFIS | Collins | 3-Tube EFIS | 1 |
| Radar | Collins | RTA-854 | 1 |
| HF | Collins | — | 1 |
| Radio Altimeter | Collins | ALT 55B | 1 |
| ATC (Mode S) | Collins | TDR-94D | 2 |
| WAAS Receiver | Garmin | GDL-88 | 1 |
| CVR | Fairchild | A 105S | 1 |
| RMI | Collins | SDU-640B | 1 |
| TAWS | Allied Signal | — | 1 |