SAAB 340B – MSN 198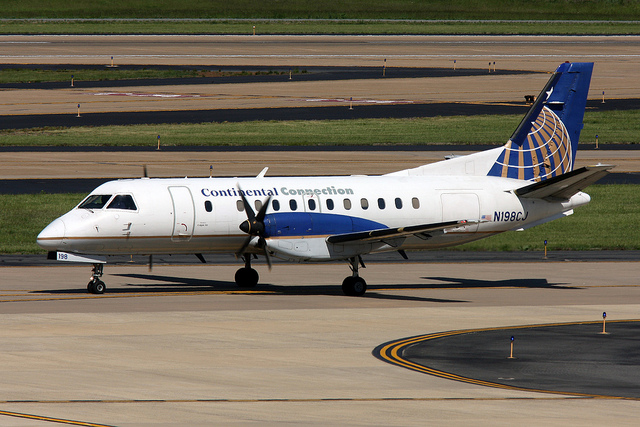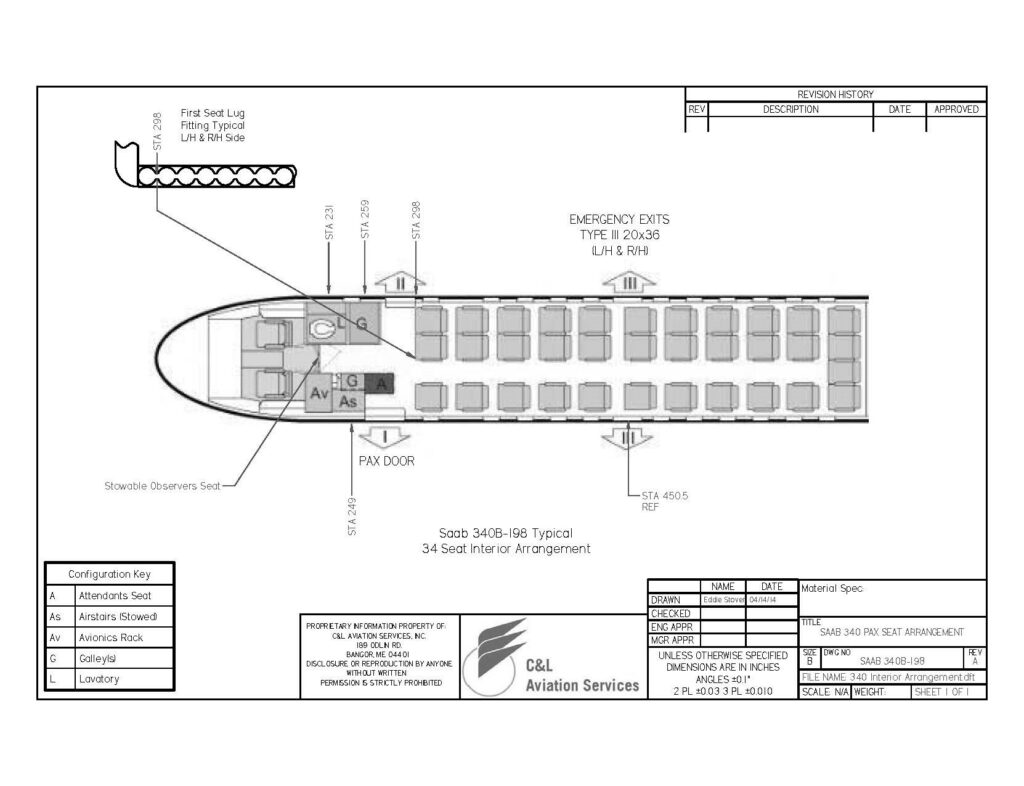 Saab 340B for Sale or Lease
This aircraft was recently in revenue service with a 121 operator and is now on a storage program. The engines are ECMP qualified and the aircraft will be delivered with the following freshly overhauled items: Prop Blades (1) and Prop Hub (1). The aircraft will also have the following checks freshly completed:
30k/12k
6-Year / 4-Year
4-Year / 2- Year
800 Hour
400 Hour
SFAR 88 Fuel Mod will also be accomplished along with a complete interior refurbishment, including new leather seat covers and exterior paint. This aircraft is available for outright sale or lease.
This aircraft will be delivered with fresh exterior paint and a completely refurbished interior, as indicated in the photos below.
Sales CONTACT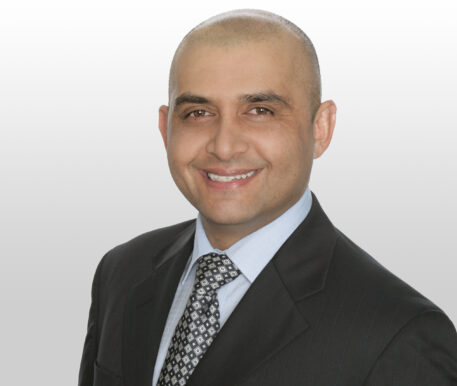 Jameel Wazir
Regional Aircraft Sales
Summary
| | |
| --- | --- |
| Serial Number: | 340-198 |
| Build Date: | 1990 |
| Total Time: | 44196.8 |
| Total Cycles: | 52636 |
| Seats: | 34 |
| Avionics: | Collins |
| Registration: | N198CJ |
| Registration Country: | USA |
Engine
L/H Engine
GE-E-785289
| | |
| --- | --- |
| Total Time: | 29370.2 |
| Total Cycles: | 31897 |
| Time Since Last Service: | 4657.9 |
| First Limiter (Cycles): | 3908 |
| ECMP | Qualified |
R/H Engine
GE-E-785518
| | |
| --- | --- |
| Total Time: | 28783.5 |
| Total Cycles: | 33619 |
| Time Since Last Service: | 2111.3 |
| First Limiter (Cycles): | 6411 |
| ECMP | Qualified |
Landing Gear
| L/H Main | Serial | CSO | Cycles Remaining | Due |
| --- | --- | --- | --- | --- |
| Shock Strut | LK9203337 | 3669 | 8331 | – |
| Drage Brace | LK9008792 | 1288 | 10712 | – |
| R/H Main | Serial | CSO | Cycles Remaining | Due |
| --- | --- | --- | --- | --- |
| Shock Strut | TBA | TBA | 6000+ | – |
| Drage Brace | TBA | TBA | 6000+ | – |
| Nose | Serial | CSO | Remaining | Due |
| --- | --- | --- | --- | --- |
| Shock Strut | TBA | TBA | 6000+ | – |
| Drag Brace | LK9005806 | 3197 | 8803 | – |
Propeller Details (Hamilton Sunstrand)
| L/H Propeller | Serial # | Remaining | Due |
| --- | --- | --- | --- |
| Hub | 672 | 6822.9 | March 2018 |
| Actuator | 920206 | 5822.8 | February 2018 |
| Blade #1 | 9807012 | 5576.2 | April 2018 |
| Blade #2 | 9901013 | 6717.5 | October 2018 |
| Blade #3 | 886385 | 5787.7 | November2018 |
| Blade #4 | 868147 | 7500 | TBD |
| R/H Propeller | Serial # | Remaining | Due |
| --- | --- | --- | --- |
| Hub | 534 | 7500 | TBD |
| Actuator | 940315 | 3147.4 | TBD |
| Blade #1 | 872636 | 4625.7 | August 2017 |
| Blade #2 | 876566 | 7150.1 | April 2019 |
| Blade #3 | 869767 | 6666.3 | October 2018 |
| Blade #4 | 875400 | 7500 | TBD |
Inspections
| Hourly | Last Performed | Time Remaining |
| --- | --- | --- |
| 8000-Hour | 39248.9 | 3052.1 |
| 4000-Hour | 43107.8 | 2911 |
| 800-Hour | 44196.8 | 800 |
| 400-Hour | 44196.8 | 400 |
| Cycles | Last Perfomed | Cycles Remaing |
| --- | --- | --- |
| 30000/12000 Cycle | 52636 | 12000 |
| Calendar | Last Perfomed | Due Date |
| --- | --- | --- |
| 6 Year/ 4 Year | Fresh | 4 Years |
| 4 Year/ 2 Year | Fresh | 2 Years |
Configuration
| Item | Value |
| --- | --- |
| Class Breakout | 1 |
| Number and Location of Galley | 1 FWD |
| Number and Location of Lavatory | 1 FWD |
| Number of Crew Seats | 3 Cockpit, 1 Cabin |
| Aircraft Painting Scheme | Continental |
| FAR 121 Compliant | Yes |
| TCAS | Yes |
| TAWS | Yes |
| ETOPS | No |
| FAR Part 36, Stage III Noise Compliant | Yes |
Operating Weight
| Item | Value |
| --- | --- |
| Maximum Take-Off Weight | 29,000 lbs |
| Maximum Landing Weight | 28,500 lbs |
| Maximum Zero Fuel Weight | 26,500 lbs |
| Operating Empty Weight | 19,000 lbs |
| Fuel Capacity | 5,690 lbs |
Avionics
| Nomenclature | Manufacturer | Model | qty |
| --- | --- | --- | --- |
| ACARS | Not Installed | Not Installed | 0 |
| VHF Comm. | Collins | VHF-22A | 2 |
| VOR/ILS | Collins | VIR-32 | 2 |
| DME | Collins | DME-42 | 2 |
| TCAS Computer | Collins | TTR-920 | 1 |
| ATC (Mode S) | Collins | TDR-94D | 2 |
| Attitude Heading Computer | Collins | AHC-85 | 2 |
| FDAU | Teledyne | 70-251 | 1 |
| Passenger Address | Collins | 346D2B | 1 |
| DFDR | Fairchild | F1000 | 1 |
| CVR | Fairchild | FA2100 | 1 |
| MFD | Collins | MFD-85C | 1 |
| Radar Receiver | Collins | WXT25OB | |